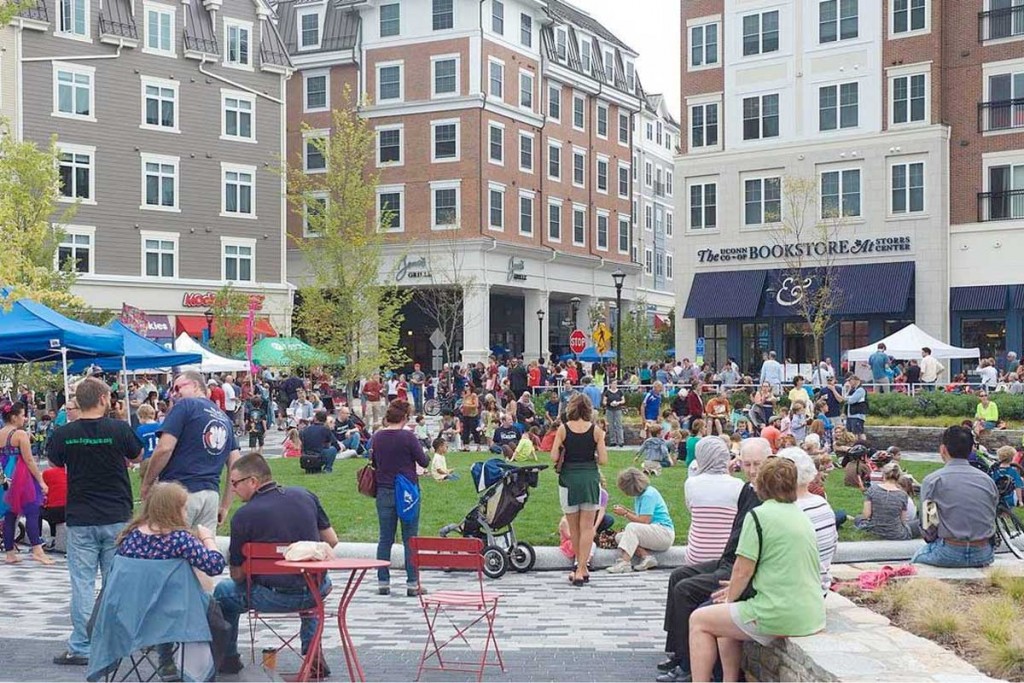 Our understanding of development for years has fallen into two basic categories: there are old cities that have downtowns and historic neighborhoods, and there is modern suburban development with its subdivisions, office parks and retail centers. So, when someone breaks the mold and looks at the landscape differently, it opens our eyes to other possibilities. The example below, from Storrs, CT, is such a case – building a downtown in a typical suburban landscape where none existed before. It begs the question for Savannah – how about the areas around our two campuses outside of downtown – Savannah State University and Georgia Southern (formerly Armstrong). Could those campuses also have a true mini-downtown that gave people a place to gather?
This was the case in Storrs, Connecticut, home to UConn, the state's flagship university. Having no downtown made it hard to recruit students and staff, but even worse, there was no central gathering space for the university community or the townspeople to come together to celebrate, dine, shop, or take care of everyday needs, such as grocery shopping or doctor visits.
Click here to read more about the transformation in Storrs, Connecticut.