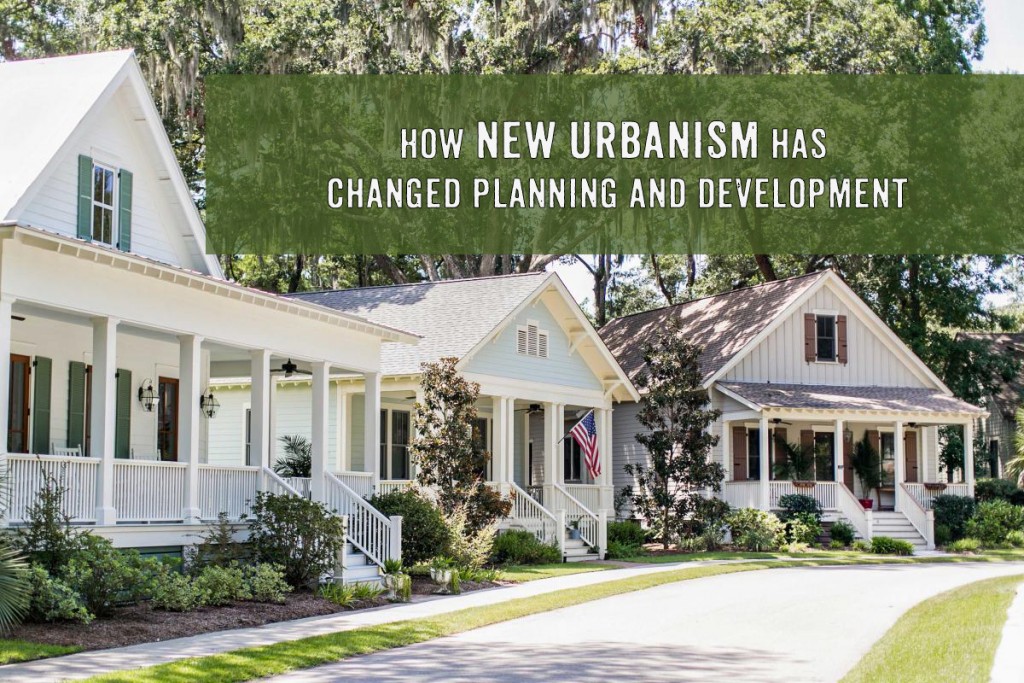 For many years, it has simply been assumed that new developments must look and feel a certain way. That is, they obviously must have houses with large garage doors, streets that curve around but don't provide much space for walking, and be strictly separated from apartments, senior housing, shops and offices. 
Starting in the late 1980's, that all began to change in earnest with the New Urbanism movement. A small group of developers, in different parts of the country, began to study the older way of building towns and cities. Many studied Savannah or cities like Savannah. They visited beautiful, older cities, many of which were still in a state of disrepair, and measured and took photographs. Those pioneers then financed and built new developments such as Seaside in Florida, Kentlands outside of Washington, DC and Harbor Town in Memphis, TN. 
Another such pioneer was just across the river in Beaufort, SC. Bob Turner spear-headed the Habersham community on the Broad River to the west of town. In this article, Bob reflects on what has been done, what is left to be done, and how time has changed attitudes in the development community. Here's one quote:
"Vince [Graham] and I started Newpoint. It was one of the first new urban projects when Seaside and Kentlands were just coming out of the ground. We came from a golf course development background. Living in a 200-plus-year-old town, Beaufort, led to the change. We were seeing how everyone was enjoying this place. The property values were holding up well and it was getting the highest per square foot value of other developments in the area. We just started doing it and we realized the benefits after the fact. The biggest benefit is being able to change with the market. You can traverse price points very quickly and not get locked into a monolithic price. "
---

The 26th Congress for the New Urbanism will be held in Savannah May 15th-19th, 2018 
The Congress for the New Urbanism (CNU) helps create vibrant and walkable cities, towns, and neighborhoods where people have diverse choices for how they live, work, shop, and get around. People want to live in well-designed places that are unique and authentic. CNU's mission is to help build those places. If you would like to get involved with one of the planning committees for CNU 26 in Savannah, email kevink@sdra.net.