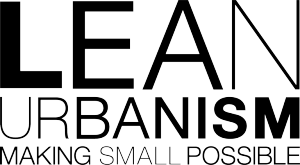 The Project for Lean Urbanism selected Savannah as one of five U.S. cities to participate in a pilot project to identify viable, short-term, incremental improvements and the talent and resources needed to make these improvements. The project will develop mechanisms for getting past blockages and barriers, and develop an action plan for implementation by local people.
Funded by the Kresge and Knight Foundations, The Project for Lean Urbanism program is a movement of builders, planners, architects, developers, engineers, activists, nonprofits, municipalities, and entrepreneurs, working to lower the barriers to community-building, to make it easier to start businesses, and to provide more attainable housing and development.
Savannah Development and Renewal Authority (SDRA) Executive Director, Kevin Klinkenberg was thrilled to learn Savannah had been selected as one of the five U.S. cities to participate in the Pilot Project. Klinkenberg says, "This is an incredible opportunity that will help keep Savannah on the forefront nationally for quality of life and business-friendly policies."
Some of the criteria that the Project for Lean Urbanism considers when selecting a Pilot Project city includes:
Recognizes that empty buildings, older neighborhoods, and declining strip malls and shopping centers can be assets rather than liabilities when creativity and incrementalism are applied.
Municipal leadership supporting the need for reducing process burdens for small enterprise, development, self-building, and retrofit.
An engaged base of local support among businesses, homeowners and residents, and organizations such as BIDs and community nonprofits.
Willing to tap into the energy of minorities, Millennials, makers and downshifting Baby Boomers, among others. Views diversity as an asset.
The Project for Lean Urbanism seeks to create tools to enable sustainable revitalization through many small-scale actions — "Making Small Possible" — and in so doing to also encourage entrepreneurship and job opportunities for many people who don't see starting a business or building/rebuilding as possible for them. They aim to do this by undertaking a number of pilot projects in selected communities, such as Savannah to test the tools, get on-the-ground experience, and build platforms for taking the success to other cities and towns.
SDRA expects to receive more information on the Pilot Project and a timeline later this year. To learn more about the Program for Lean Urbanism, visit LeanUrbanism.org.