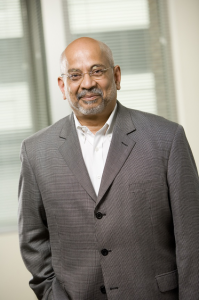 The Savannah Chapter of the Congress for New Urbanism and Engel & Völkers Savannah announce the third installment of the Savannah Urbanism Series on Monday May 22, 2017 at 5:00 p.m. at Trinity United Methodist Church. The featured speaker is Dhiru Thadani, a renowned architect and urbanist.
Dhiru Thadani, AIA is a consultant, architect, urbanist, and educator who has been in practice since 1980, and has worked on projects in Asia, Europe and North and Central America. Mr. Thadani will explore new development, urban retrofit, neighborhood revitalization and infill projects with a focus on his work in West Atlanta.
The event is free and open to the public and is presented by Engel & Völkers Savannah with sponsorship support provided by Brown Design Studio, Longleaf Partners, NAI Mopper Benton and the Savannah Development and Renewal Authority. Trinity United Methodist Church is located at 127 W. York Street in Savannah's Historic Landmark District.
About the Savannah Urbanism Series
Held semi-annually, The Savannah Urbanism Series is intended to educate and empower the greater Savannah community on current issues in planning and development. At these events, it is our goal to bring in leading professionals and thinkers to facilitate an open dialogue on the difficult questions presented by growth, change, and development in urban places like Savannah. These vital discussions have the potential to challenge prevailing approaches to development and foster informed and proactive policies for the future.