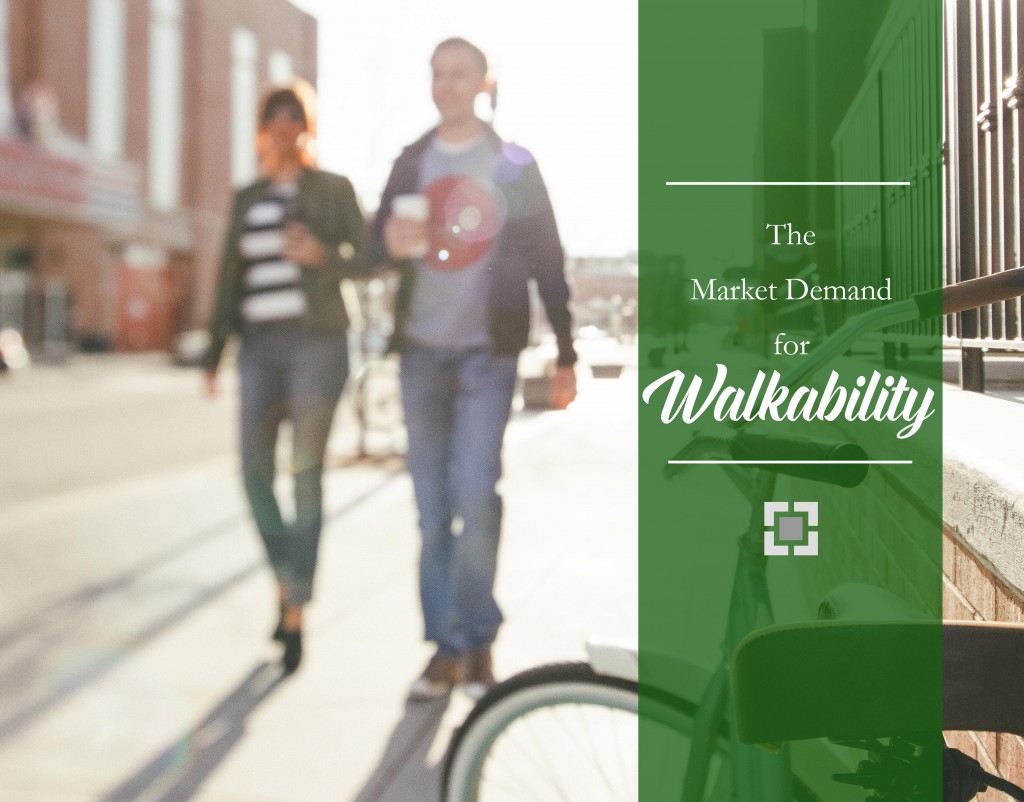 For about twenty-five years, a fairly small group of professionals in the design and planning professions has been touting the desires of people to live in walkable communities. One remarkable report came across my desk this month that shows just how far the larger society and the market has come.
The National Association of REALTORS produced a report with Smart Growth America called "On Common Ground" that highlights the market demand for walkability. These are folks who make their living understanding the whims and desires of the market, and they're saying things like this:
"A clear majority of people—60 percent—favor neighborhoods with a walkable mix of houses and stores rather than neighborhoods that require more driving between home, work, and play."

"Walkable urban locations within each metro have outperformed sprawling suburban locations over the last five years in the office, retail, and multi-family rental-housing sectors."

"Walkability is on the front burner wherever economic competitiveness matters."
For the full report, click here. It's a long report, covering topics as diverse as the market demand, zoning for walkability, linear parks and trails, affordability, and complete streets. However, this comprehensive assessment is one that is useful whether you're a resident, a public official, or someone in the planning/design professions.
I think Savannahians inherently get the value of walkability. After all, we have one of the best examples in the country of a lively, beautiful, and walkable downtown. But that downtown is only one square mile; our city is over 100 square miles. The market demand simply can't be absorbed in one percent of our land area.  That's why we at SDRA continue to focus on the idea of greater downtown Savannah: the 8–12 square miles that make up the historic core of the region. Our work together must encompass that larger area, as well as opportunities for new growth on the edges of our city, or we'll never meet the demand.