by Kevin Klinkenberg | Executive Director | Savannah Development and Renewal Authority
A look back on just how much the Savannah Development and Renewal Authority (SDRA) accomplished in four years as an active city Authority.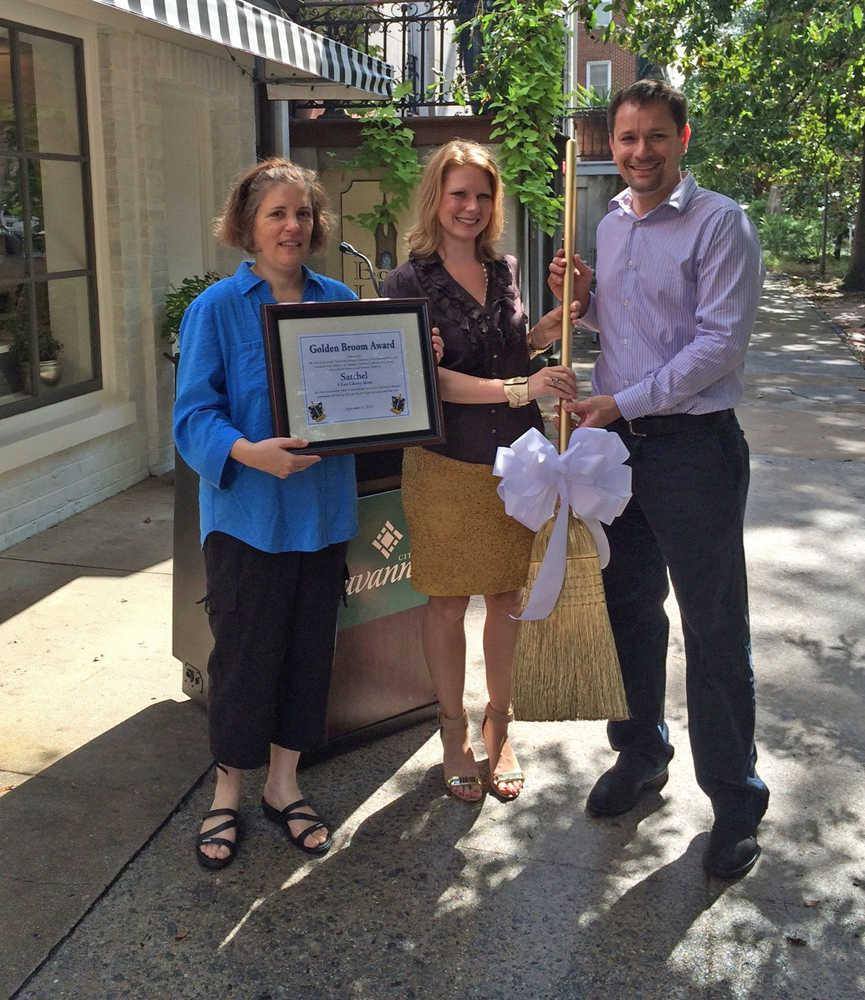 When I was appointed Executive Director in late summer 2014, I was fortunate to have a strong executive body and a diverse Board of Directors appointed. We immediately dug in by tackling things we knew we could accomplish on a small scale and with minimal funds. The Golden Broom Award was resurrected and bestowed to a newly relocated small business on E. Liberty Street. Our kiosk/banner program began to thrive again after some quick repairs and a little word-of-mouth marketing.
In those first few months, we got to know the Wells Park community through a series of workshops and community feedback sessions. We found out what the people who live there need and want. We found small ways to make improvements and created a road map for the future of the park and the corridor.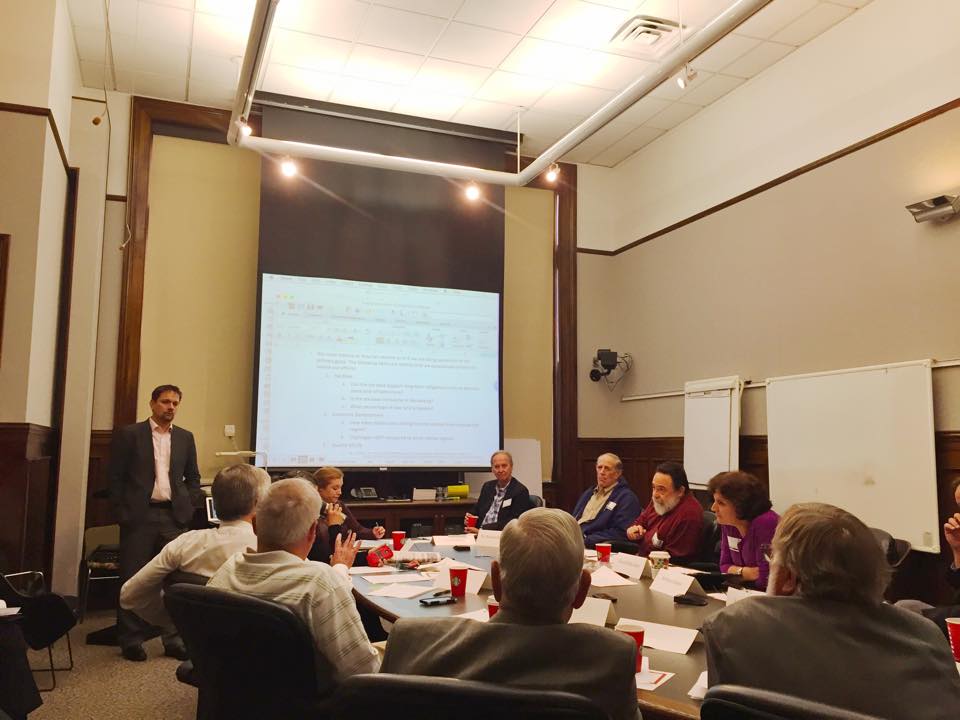 With the addition of a full time Program Coordinator in 2015, SDRA was able to implement more programming and saw the Better Block Program really take off. By gathering community thought leaders and neighbors, the Better Block Program brought awareness of the phrase "What if we could do this in Savannah?" to areas such as Wells Park, Starland, Broughton Street and along Martin Luther King, Jr. Blvd.
We continued to thrive as committees formed and our Board of Directors took the lead on special projects and research to support the full-time staff.
With a dedicated Board of Directors, two full-time staff members, some contract help and a handful of interns, we were able to accomplish a significant amount – many of which have changed the direction and thinking in our community. SDRA's impressive list of accomplishments include:
Residential Incentives:
The Savannah Development and Renewal Authority submitted a report with recommendations after being tasked with the project by the City. SDRA was focused on finding ways to maintain a balance downtown and ensure that affordable residences are an option. The first recommendations were approved by MPC and City Council in 2017.
Whitaker and Drayton Street Report:
The Savannah Development and Renewal Authority submitted an extensive plan to the City of Savannah outlining how reducing these streets to one lane would reduce speeds, and cause fewer accidents. The plan also outlined numerous positive and forward-thinking attributes. This initiative has helped to spur further ideas and conversations about downtown's street network, and the need for more bicycle facilities citywide.
Better Blocks:
Better Block events educate, equip, and empower communities and their leaders to reshape and reactivate built environments to promote the growth of healthy and vibrant neighborhoods. SDRA led the way by coordinating quarterly Better Block events with community partners in different areas of Savannah.
Savannah Urbanism Series:
Held semi-annually, The Savannah Urbanism Series was intended to educate and empower the greater Savannah community on current issues in planning and development. Together with some key sponsors, SDRA was fortunate to have a hand in bringing major thought leaders to Savannah including Joe Minocozzi, Charles Marohn, Joe Riley, Dhiru Thadani and Hank Dittmar.
Wells Park plan and improvements:
Through a series of workshops and community feedback sessions, SDRA found out what the people who live in the neighborhood need and want. We found small ways to make improvements and created a road map for the future of the park and the corridor. Today, the park is safer, remarkably cleaner and more inviting due to our efforts.
Presentations and writings on importance of walking / biking:
Demonstrating the need for more pedestrian and bike-friendly infrastructure is a frequent topic we've discussed over the years. From the perspective of a redevelopment agency, street design and public space design are paramount. The choices we make for our public spaces have far-reaching ramifications for public safety, private-sector investment and quality of life.
Streetscape plans for MLK/Montgomery & Broughton, Bay, River:
SDRA staff and Board members have been instrumental in guiding the discussion for proper streetscape plans for these corridors.
Kiosks/Banners:
The kiosks along Broughton Street had been neglected for quite some time and many didn't realize that these fell under the management of SDRA. A little paint and sprucing up along with some word of mouth allowed SDRA to revitalize the program of renting the space to community groups to publicize their events.
Golden Broom Award
SDRA's Board bestowed the Golden Broom Award upon a downtown Savannah business each quarter. Businesses were nominated by the community and voted on by the Board. The Award was fully sponsored with recipients receiving a gift card, plaque and an actual golden broom.
Economic Development Incentives:
To stimulate economic activity and to strengthen the historic character of properties within greater downtown, SDRA and the City of Savannah offered edge grants to property and business owners. The program provided funds to assist owners in enhancing the appearance of vacant lots and existing parking lots within the Martin Luther King, Jr. Boulevard/Montgomery Street Urban Redevelopment Area. In 2016 and 2017, SDRA worked with stakeholders and City staff to identify ways that these programs can be even more effective and broader.
Small Developer training with Incremental Development Alliance
In 2017, SDRA helped to bring the Incremental Development Alliance (IDA) to Savannah for a two-day workshop. IDA trains small developers, helping citizens strengthen their own neighborhoods and helping city champions get the kind of development their community wants.
SDRA leadership participated on numerous committees and advocated for the following:
Planning Committee efforts leading to waterways/greenways plan
Advocacy for I-16 Flyover removal
Advocacy for short-term public space improvements (MLK, Broughton, Bull)
Complete Streets advocacy and workshop
Support and participation in Parking Matters plan
NewZO review committees
Support for rebuilding neighborhood associations in Metro/Thomas Square
Unless you live under a rock, you know that change and development is occurring on a daily basis in Savannah. We often hear the downside of change – the problems, concerns and issues that come about because of it. And there's no question that we don't always plan well for future change — something we can all work smarter to achieve. But the change and growth of a city and a region is something inherent to life itself.
There are remarkable things on the horizon for Savannah. The Project for Lean Urbanism selected Savannah as one of five U.S. cities to participate in a pilot project to identify viable, short-term, incremental improvements and the talent and resources needed to make these improvements. The project will develop mechanisms for getting past blockages and barriers, and develop an action plan for implementation by local people.
The Congress for the New Urbanism (CNU) will host its 26th annual congress in Savannah this May. This is CNU's premiere national event on building better places. Each year, more than 2,000 attendees convene to hear from speakers, participate in workshops, collaborate on projects, and learn new strategies from leaders in dozens of fields. The event's Legacy Projects will leave a lasting impact on our community.
All of the above and more was made possible by the involvement of SDRA's Board of Directors and staff. Our efforts are not always on the front page, but they have made a tangible difference in the day to day lives of many people and Savannah's businesses and neighborhoods. With 2018 underway, we are proud to undertake an update of the Downtown Master Plan. The plan will be a dynamic, public, community-driven effort to establish a vision for the overall growth and change for the next 15-20 years. The plan will be organized around two public design charrettes, in March and April, with a celebration and unveiling on May 15 to kick off the Congress for the New Urbanism's conference. This exciting effort will be a partnership with SDRA and many community organizations, and you. Look for more information to come soon.
If you are interested in getting involved with one of the committees working on the Downtown Master Plan, please email me: kevink@sdra.net for more information.