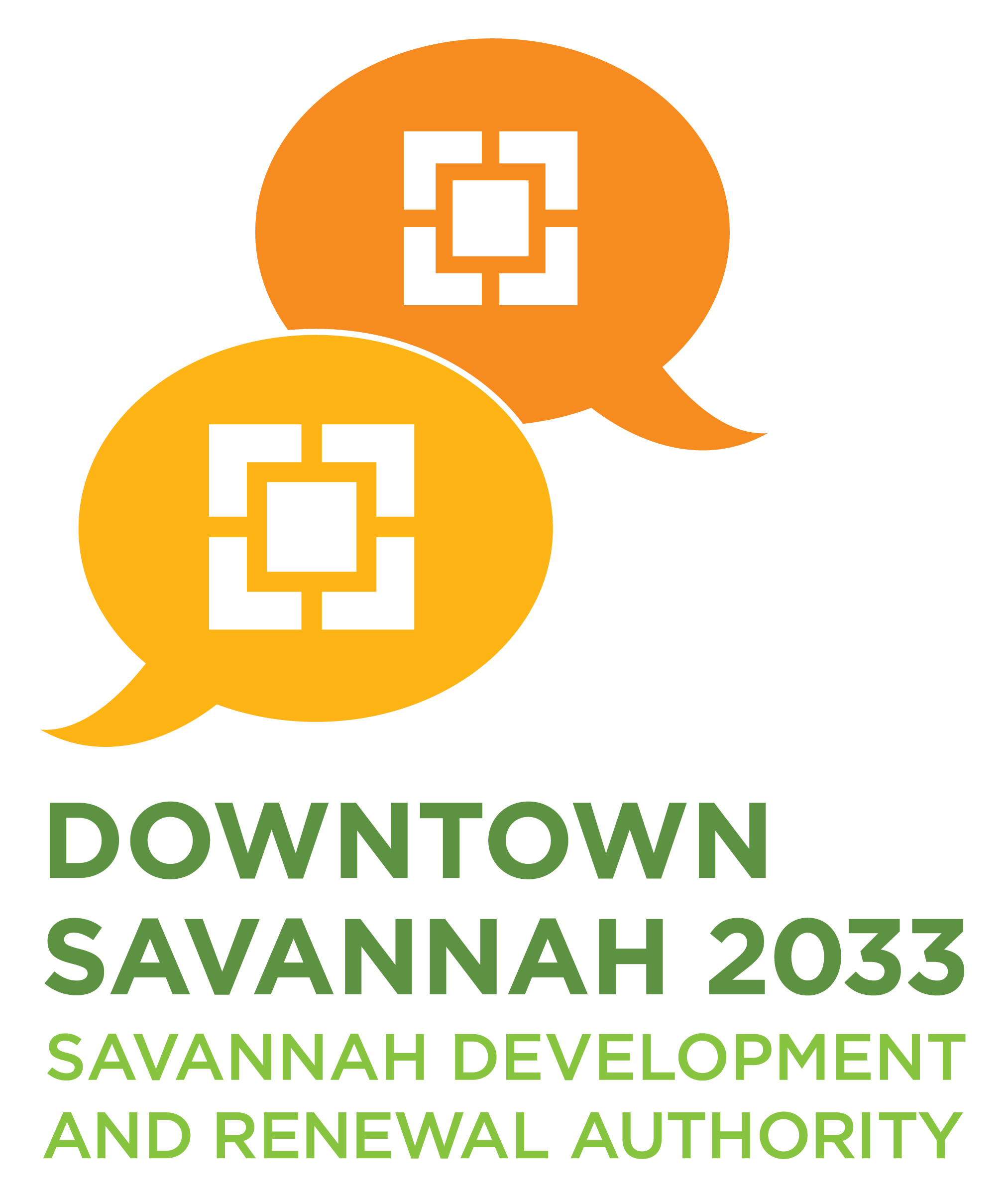 Downtown Savannah 2033 Presentation
at Congress for the New Urbanism 26
When:     May 15th, 2018
Where:   The DeSoto | Cumberland Ballroom (lobby level)
Time:      5:30 – 6:30 p.m.
What to expect:
In 15 years, Savannah will celebrate the 300th anniversary of its founding by General James Oglethorpe. In order to take advantage of and prepare for this landmark event, a unique, community-led effort has produced a vision for how downtown Savannah can grow and change over the next generation. The plan creates a bold vision to enhance and extend Savannah's unique network of public space, rethink the greater downtown's transportation system and accommodate the demand for urban living. A group of community leaders and plan participants will present and discuss the vision, the struggles of growth in a historic community, and what else the Savannah community needs to be considering as it looks toward 2033.
Presenters:
John Bennett
Executive Director
Savannah Bicycle Campaign
Denise Grabowski
Principal
Symbioscity
Kevin Klinkenberg
Executive Director
Savannah Development and Renewal Authority
Kellie Fletcher
Superintendent, Facilities Department
Savannah State University
Dicky Mopper
Principal
Mopper Property Management


#CNU26  #SAV2033
---
ABOUT
In 2011, the City of Savannah adopted portions of a Master Plan, the first cohesive vision of the city's future since General Oglethorpe laid out the squares. The Savannah Development and Renewal Authority (SDRA) is leading an update to that 20 year plan called Downtown Savannah 2033, that expands the boundaries of the city's growth potential and accounts for the effect on its people, and input from every corner of the community is needed.
Plans and projects are already in the works that impact transportation, zoning and development. Citizens from the Eastside, Southside, Westside and Downtown participated in a series of charrettes (community conversations) in March.
Providing a framework that includes the concerns of our citizenry can help future leaders preserve the city's character while supporting its prosperity. Recently defunded in the City budget, the SDRA is offering these efforts as a gift to the next generation—the more citizens that participate, the stronger the outcome. A formal presentation will take place at the Congress for the New Urbanism, a national conference hosted by Savannah this May. The Master Plan document will be delivered to the Metropolitan Planning Commission (MPC) and City of Savannah leadership in June 2018.